Our TikTok beauty queen and, as of last night, winner of the Reality Royalty MTV Award, Bethenny Frankel has a pulse on what's hot right now. While certain skin and makeup trends will soon be out of favor, glowing skin is always in, and Frankel is letting us in on her latest radiance-boosting find.
"This one shocked me," she says, holding up a jar of Pixi By Petra Glow Peel Advanced Exfoliating Pads ($22). "They are [from the] drugstore, and they are 20% glycolic acid and rosewater. I just knew that they'd be sort of whatever, [but] if you're that person who wants a real peel and a real tingle, these are every bit as good as a dermatologist," she says.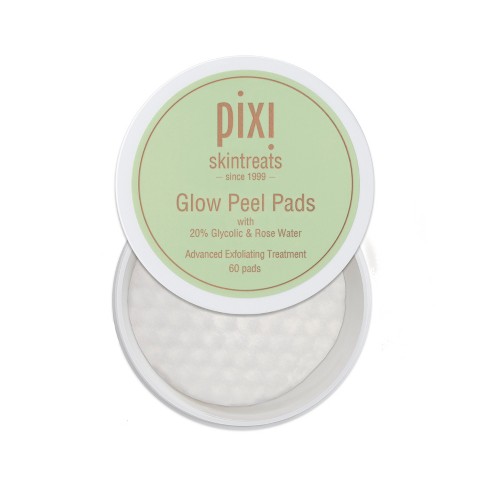 "This is probably the best thing I've bought yet. I can't believe how good these are," she continues.
While these peel pads aren't comparable to in-office chemical peels, the television personality flags that they do have a kick to them, and notes those with sensitive skin type are wise to skip. "I feel the tingle, so they're not for sensitive skin, they're not for any kind of troubled skin. These are for the people who like to feel the burn—these are for you."