When we're looking for life advice, we always find ourselves scrolling through Drew Barrymore's Instagram feed and watching her candid and informative videos, which touch on everything from how to trim nose hair to why drinking lemon water is the perfect way to start your morning. Lucky for us and the rest of her 13 million followers, the 46-year-old actress and talk show host also knows a thing or two about beauty, and her most recent recommendation has us running for the nearest Ulta.
According to Shape, Barrymore recently shared her new favorite product in a recent episode of The Drew Barrymore Show, which she pins as the Mario Badescu Drying Mask ($18). "This mask literally blew me away," she says in a segment called "Drews Doggy Bag."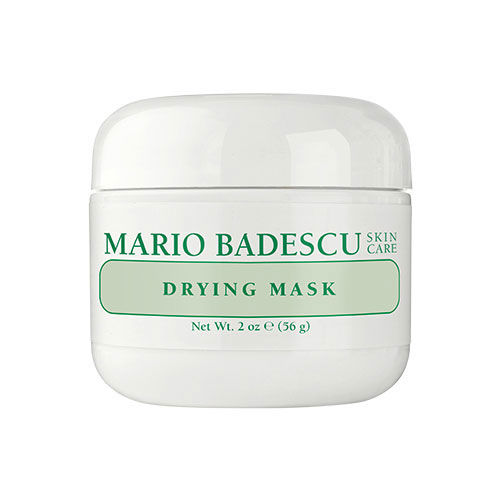 "Of course, the second I saw the results, I thought 'I gotta bring this to the news desk.'" After showing the product, she explains why she fell in love with it in the first place: "One of the reasons why I loved it is that I have visible pores. There's a lot of controversy—they say 'once you have an open pore, that thing aint closing,' so what do you do from there? This has sulfur and zinc oxide and it gets to work on that surface and it pulls impurities from your skin…I'm telling you my pores were visibly gone."
While Barrymore uses this pore-refiner as a mask, it can also be used as a spot treatment. Outside of sulfur and zinc oxide, the do-it-all product includes kaolin clay, which pulls excess oils from the skin and minimizes the look of pores overnight. To add back a burst of moisture, this mask-treatment hybrid includes cucumber extract, the perfect ingredient to top off clean, smooth skin.
Find a Doctor
Find a NewBeauty "Top Beauty Doctor" Near you