In the history of time, has there ever been a breakup scandal as heated, as discussed, as debated—even actor Liev Schreiber took to the New York Times' Instagram profile to question "Why is this news?" in a now-deleted comment that took on some serious backlash from Bravo fans—as that of Vanderpump Rules' stars Ariana Madix and Tom Sandoval?
We think not, BravoVerse, and now UK's "number-one nail brand," Nails.INC, is betting on the fact with their beauty-focused latest release.
"Yesterday, to the dismay of pretty much the general population, Tom Sandoval was spotted wearing white nail polish," the brand said in an email, which concededly announced a limited-edition white polish named "For Everyone But Tom Sandoval" ($9).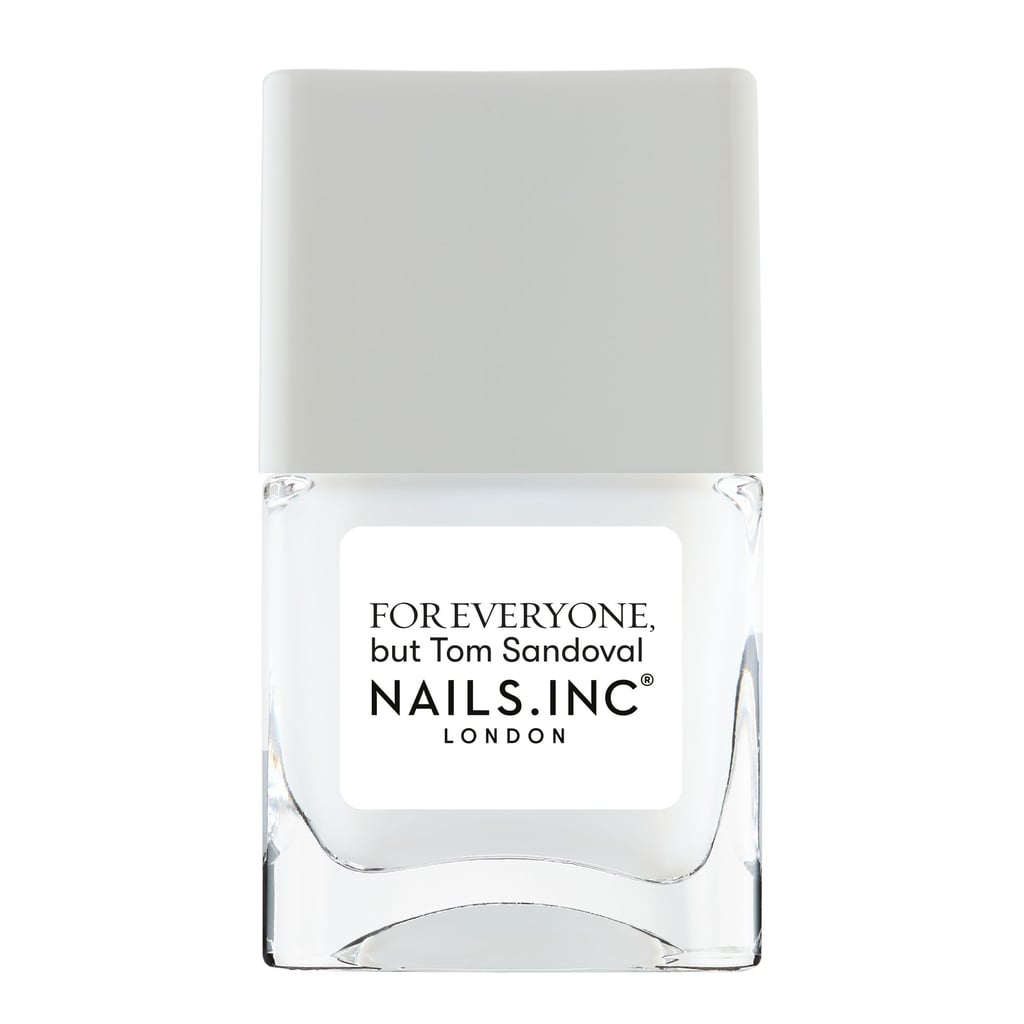 Reality stars aside, the fully pigmented white polish boasts the brand's long-wear formula and features a wide-hugging brush for flawless application. Plus, as the brand proclaims, the new option sprinkles a little bit of that newfound freedom Madix has found: "This allows us to take back the summer staple."