Sofia Richie Grainge has quickly established herself as one of today's biggest fashion and beauty icons, so we're always eager to find out what she uses to nail her looks on the day to day. One of the social media star's most well-known looks includes her sleek, slicked-back bun that she can be seen wearing everywhere from the red carpet to the grocery store, and fans everywhere have been curious as to how she nails this style on the regular. Luckily for us, Richie Grainge took to TikTok this weekend to share the product she uses to slay her bun and ensure her strands stay growing.
Richie Grainge's healthy hair bun hack
Sporting wet, fresh-out-the-shower hair, Richie Grainge began her TikTok by explaining that, though fans think the slicked-back bun style is super chic, she actually considers it her "lazy girl" look. "I do it all the time because I'm really lazy with my hair," she begins, "and over the years of doing it I've gotten really good and I have a really easy technique."
Richie Grainge starts the tutorial with wet hair, and sprays some of UNITE's 7Seconds Detangler ($38) through her luscious strands before going in for her first step in the bun-making process, which is to nail a "strong center part." Then, the influencer explains that she needs three key products to secure this look while nourishing her hair, "I need an oil, an Oribe lotion, and most importantly, any hair mask."
While running some of Christophe Robin's Regenerating Mask ($69) throughout her hair, Richie Grainge explains how, during the pandemic, her hair wouldn't grow past her collarbone as a result of years of bleaching and dying, which is why she decided to switch from using gel in her up-do's to using restorative hair masks. "I'm convinced it's the only reason my hair grew so lusciously during COVID," she says.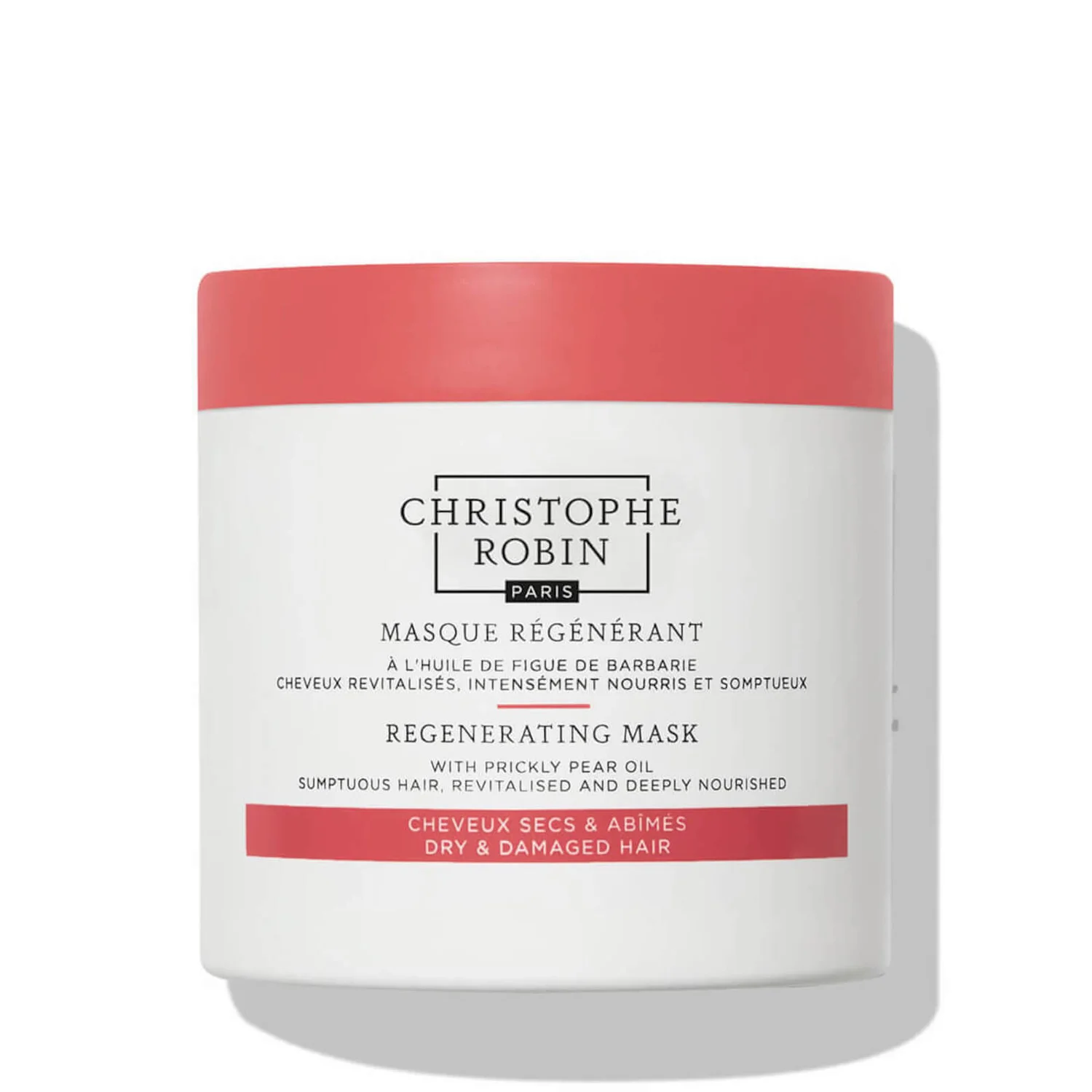 Continuing on with the tutorial—the Robin mask now thoroughly lathered from root to tip—the celeb takes a small tooth comb and creates a line right behind her ear, sectioning off the front pieces from the rest and clipping them in place so she can work on the back half of her head. She then takes the Oribe Matte Waves Texture Lotion ($42) and applies it to the top of her head and, "most importantly," at the base of her neck, before brushing her hair into the place where she wants her bun to lay, explaining that the key is not the top of the hair, but securing the underneath section.
Once she's locked in her pony tail, she releases the front sections of her hair and begins brushing and sealing them back towards the ponytail with the Oribe lotion. She then brushes each section back to meet the pony as tightly as possible and secures with hair tires. Finally, she twists her lengthy pony around her finger and wraps the bun into place, putting one more hair tie in to lock in the bun. For finishing touches, she brushes down "any imperfections," applies extra Oribe lotion underneath the bun and on the sides of her head, and adds some extra shine with the UNITE Blonda Oil ($49.50).